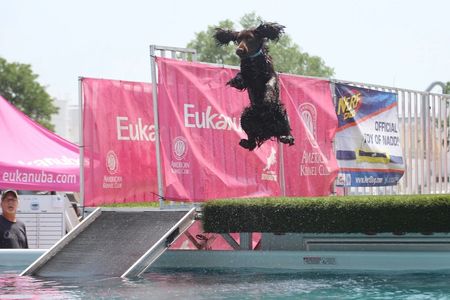 DUCKY
Whelped May 12, 2018
Ducky's personal best for dock diving at 14 months was 17' 10".
He loves a crowd cheering him on and loves to fly in the air.
Currently training for agility, obedience, rally and scent work. Ducky doesn't train for dock diving as that just comes naturally.
Too young for all final health clearances which will be done when Ducky turns two-years-old.